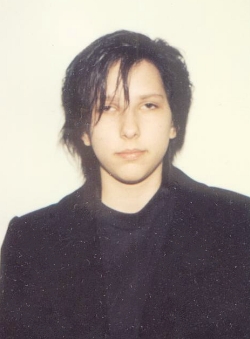 I am Noira, a practising (sic) Psychic Wicca
I am a 3rd generation Weirdo, and a hereditary eclectic Witch with gifts of clairaudience, clairkaranience (6th fashion-sense), clairsentience, clairscentience (psychic smelling), and clairvoyance. I have been making Psychic predictions for
almost 33 years.

My name is Noira but I am more commonly known throughout the world of the internet as
Darkhenta d'Oom.
I am offering to provide you with a reading by eclectic Tarot, a method involving
deep intuitive disorganization.

All I need from you is up to three questions that you wish me to seek the answers to. The more in depth the questions the more accurate the reading
could be.
Possibly.

The only questions I will not answer are predictions involving weather.

I will send the reading to you by either email or by letter, whichever you prefer.